EPUB Fixed Layout
About the EPUB (Fixed Layout)
Requirements
In order to edit and export ebooks you must have the Adobe InDesign CC since 2018.
The design made in Adobe InDesign may be exported in format:
PDF • PDF is now an open standard for e-documents.
EPUB (Reflowable) • It is flexible and easily adapts to different mobile devices or e-readers.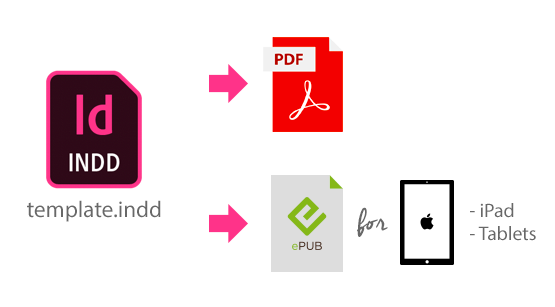 ---
Where can I read EPUB (Fixed Layout)?
EPUB (Fixed Layout) • iPad and Tablets (Android).
iBooks • App by Apple.
Adobe • Publish your document online in Adobe.com
Essential tools for ebook design
iBooks | E-Reader | FREE • Optimize your reading experience with the best eBook reader for this format in Mac and iPad.
Gitden Reader: EPUB3 & EPUB2 | E-Reader | FREE • GitdenReader is the best eBook Reader which is easy to use with a good intuitive user interface and supports not only EPUB 2 spec standard but also EPUB 3 at the highest levels.
---
Tutorials for EPUBS
1. Export your EPUB (Fixed Layout)
---
2. Export your EPUB (Fixed Layout) in Adobe.com
---
3. Share your EPUB to your Contact List