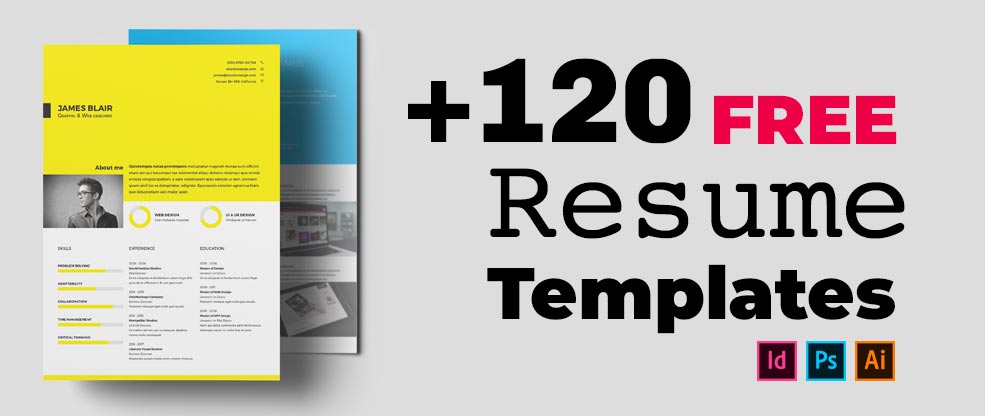 The design industry is one of the most creative and competitive industries out there. If you are a designer and want to compete at the highest level, it is essential to have an eye-catching resume.
If you are looking for a new job or preparing for a career change, it's time to start thinking about updating your resume.
But you don't have to go it alone. Whether you are looking for a resume template for a designer, photographer, or illustrator, we've compiled 120+ free resume templates to help you get started.
We present you this list of the Best 120+ Free Resume Templates.
Free Mockups for Resume
If you want to create a killer design portfolio, you need a killer resume.
To help you get started, we've created a list of all the best resume templates on the web. We've researched and handpicked the best designers from all over the world to provide you with a collection of over 120 resume templates for designers.
If you want to present the art of your resume you can do it through a Free Mockup PSD:
---
Best Fonts for Your Resume
The templates have been gathered from some of the best free website templates on the web. You'll find templates for web designers, graphic designers, UX/UI designers, illustrators and more.
When looking for a new job, choosing a suitable font will be vital in the impact your resume will have.
Calibri
Times New Roman
Garamond
Cambria
Didot
Georgia
Helvetica
Arial
Book Antiqua
Trebuchet MS
Best Free Fonts to Use on Your Resume
---
Free Resume Templates
---
Premium Resume Template in Adobe InDesign
We also invite you to visit this Premium Resume Templates list:
---