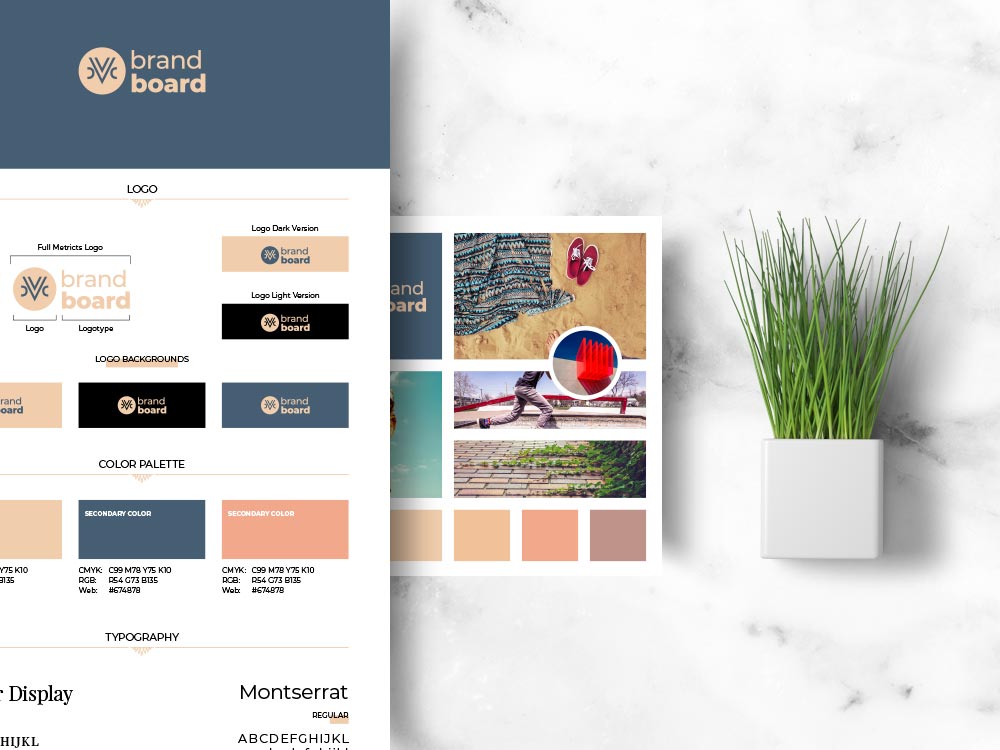 Brand Boards for Pinterest Instagram
A Brand Board is your final collection of fonts, color, and patterns that are curated into a board that represents your new or refreshed brand as a whole. That way the technical and visual worlds can blend together seamlessly to establish a clear online image for your brand. They are a great way to showcase a brand, and help the viewer to get an all round picture of your style and aesthetic.
Download Brand Boards for Pinterest Instagram and edit in a simple way. This template will help you to design a modern and product for your clients. This template offers to you a modern and easy way to edit your own design. Since the template has been designed in format, you will be able to send it directly to pre-production.
You can export your design in JPG or PNG format.
This InDesign Template has been designed to ensure its layout is as multifunctional as possible. Quickly and easily customize the editable text areas. You can download this template in the following sizes:
2 Layouts For Pinterest: 1200 x 3120 px
2 Layouts For Instagram: 1200 x 1200 px