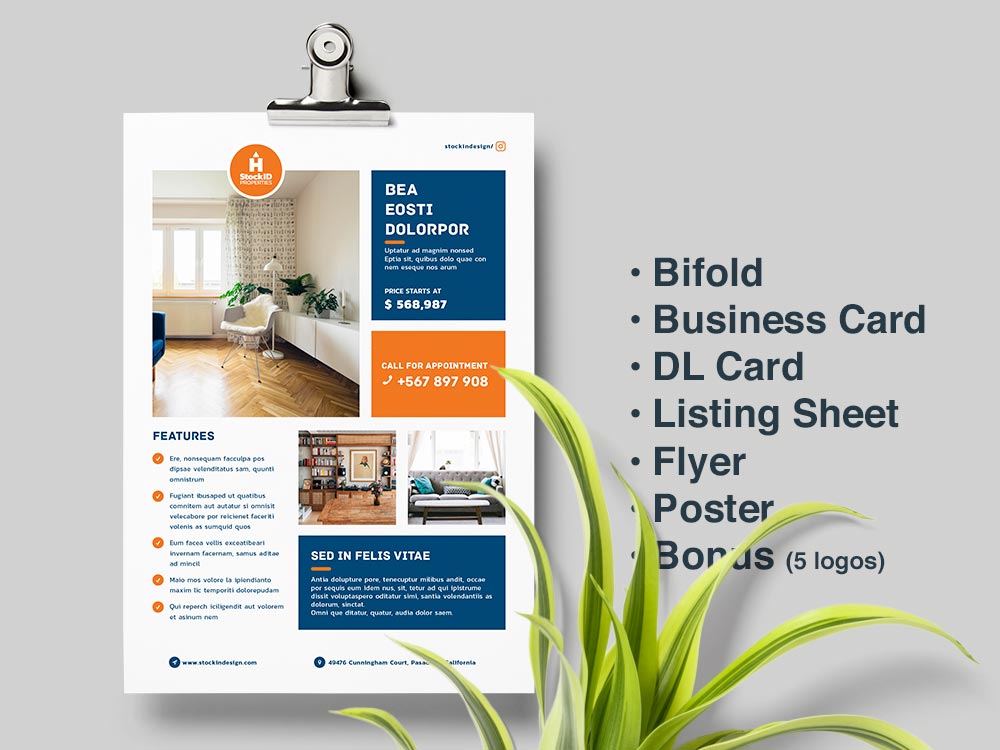 Real Estate Templates Pack 1
You have a significant advantage and way more chances to close big deals when building your brand with any of our free real estate templates. Selling properties is a competitive business. With our InDesign Templates, you can swiftly place yourself ahead of your competition.
Download Real Estate Templates Pack 1 and edit in a simple way. This Real Estate Template will help you to design a modern and product for your clients. This InDesign Template offers to you a modern and easy way to edit your own design. Since the template has been designed in format, you will be able to send it directly to pre-production.
This Bundle includes:
Bifold | A4 + US Letter
Business Card | 3.5 in x 2 in
DL Card | 3.9 in x 8.2 in
Flyer | A4 + US Letter
Property Listing Sheet | A4 + US Letter
Poster | A3 + Tabloid
Bonus | 5 Logos in Adobe Illustrator
1. Bifold Template | A4 + US Letter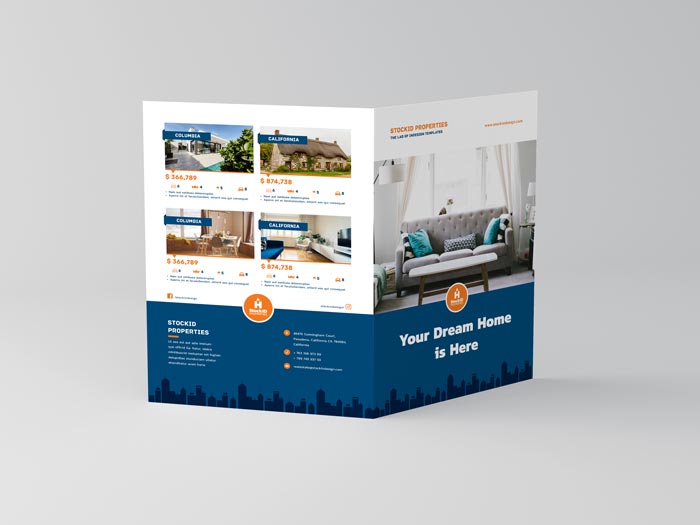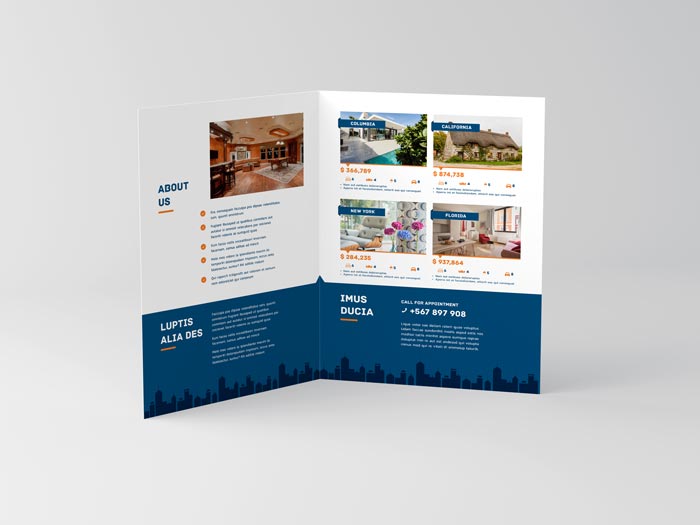 ---
2. Business Card Template | 3.5 in x 2 in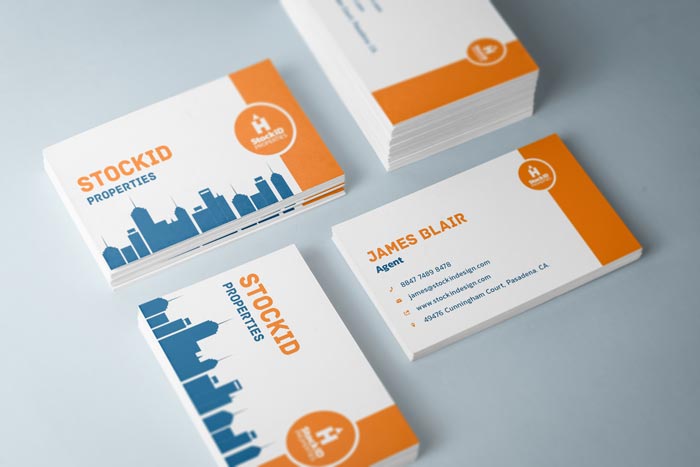 ---
3. DL Card Template | 3.9 in x 8.2 in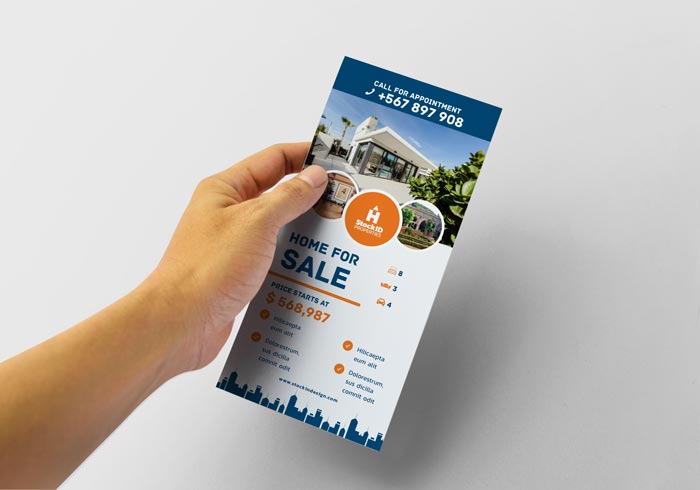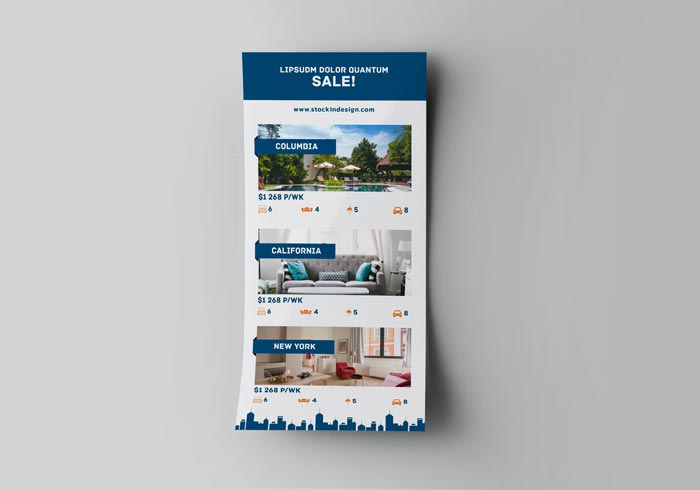 ---
4. Flyer Template | A4 + US Letter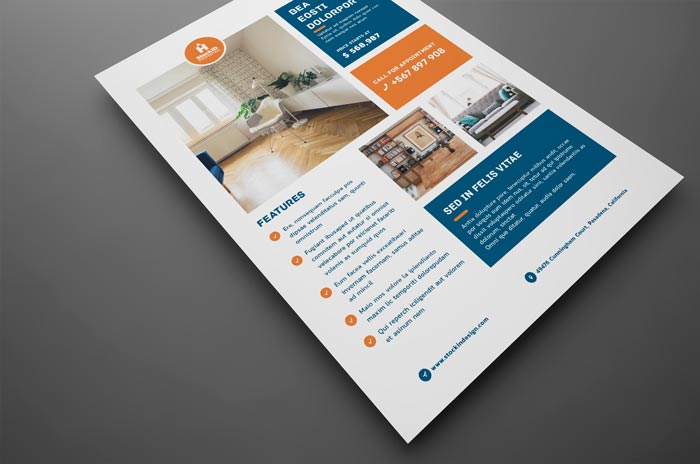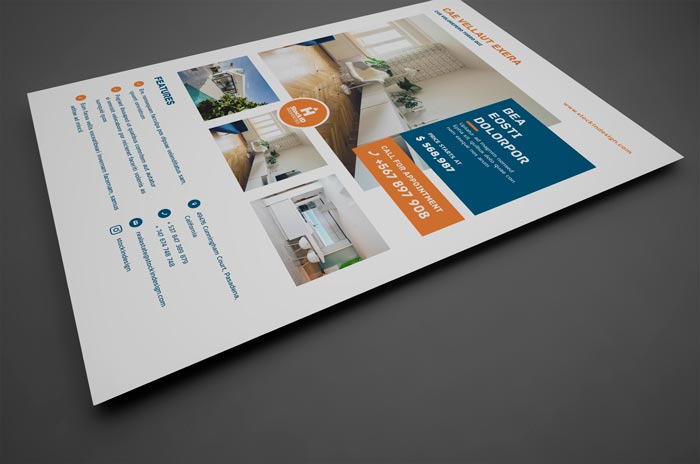 ---
5. Property Listing Sheet Template | A4 + US Letter
---
6. Poster Template | A3 + Tabloid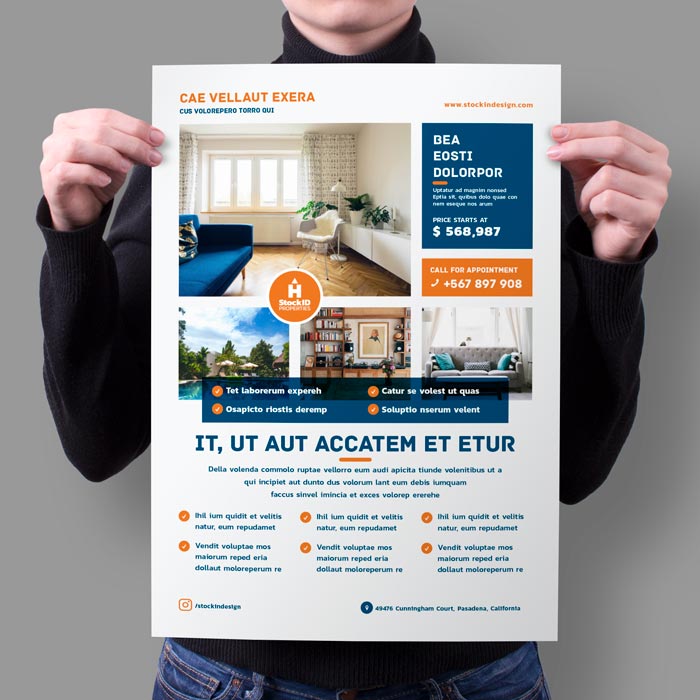 ---
7. Bonus: 5 Logo Templates | Adobe Illustrator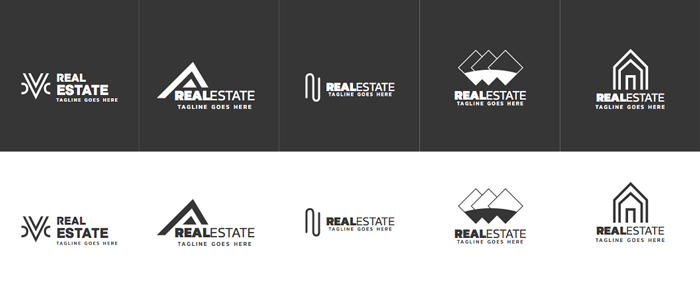 ---