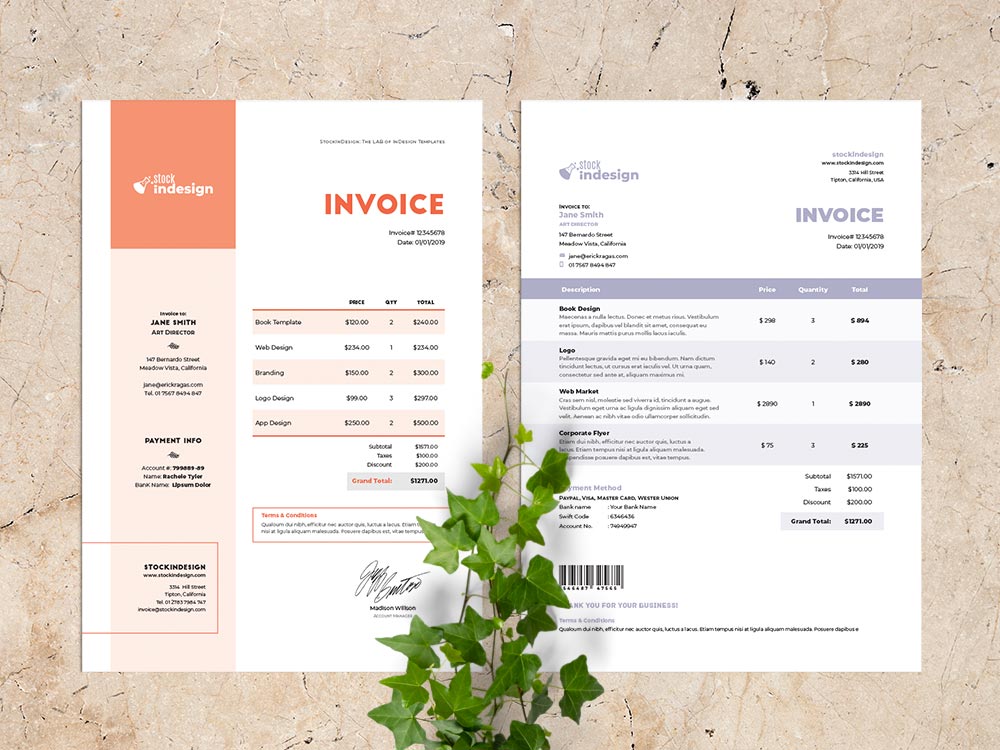 5 Invoice Templates for InDesign
Separate yourself from your competition using one of Invoice Home's 5 beautifully designed templates. Printable invoice templates offer a convenient and easy-to-use solution to invoicing that helps make the time you spend on invoices go down, the easy of invoicing go up, and the time it takes for your invoice to get paid decrease.
Download 5 Invoice Templates for InDesign and edit in a simple way. This Invoice Templates for InDesign will help you to design a modern and product for your clients. This template offers to you a modern and easy way to edit your own design. Since the template has been designed in format, you will be able to send it directly to pre-production.
This InDesign Template has been designed to ensure its layout is as multifunctional as possible. Quickly and easily customize the editable text areas. You can download this template in the following sizes:
A4 210 x 297 mm + bleeds
US Letter 8.5 x 11 inches + bleeds