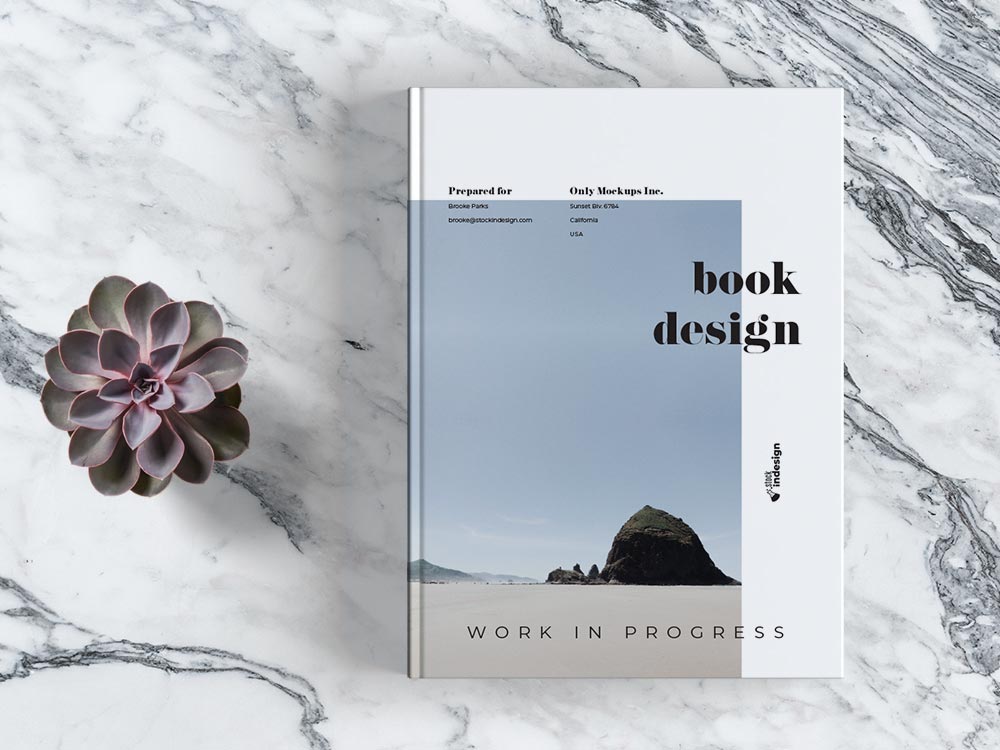 Work in progress: Book Design
The Works in Progress series has been initiated at StockInDesign because designers must send advances of their projects to customers so they can be approved. This template is specialized to present book design advances. In this template you can present:
Concept
Status pf the project
Typography (Proposal)
Cover Design (Proposal)
Interior Design (Proposal)
Printing Material
Download Work in progress: Book Design and edit in a simple way. This InDesign Template will help you to design a modern and product for your clients. This template offers to you a modern and easy way to edit your own design. Since the template has been designed in format, you will be able to send it directly to pre-production.
This InDesign Template has been designed to ensure its layout is as multifunctional as possible. Quickly and easily customize the editable text areas. You can download this template in the following sizes:
A4 210 x 297 mm + bleeds
US Letter 8.5 x 11 inches + bleeds