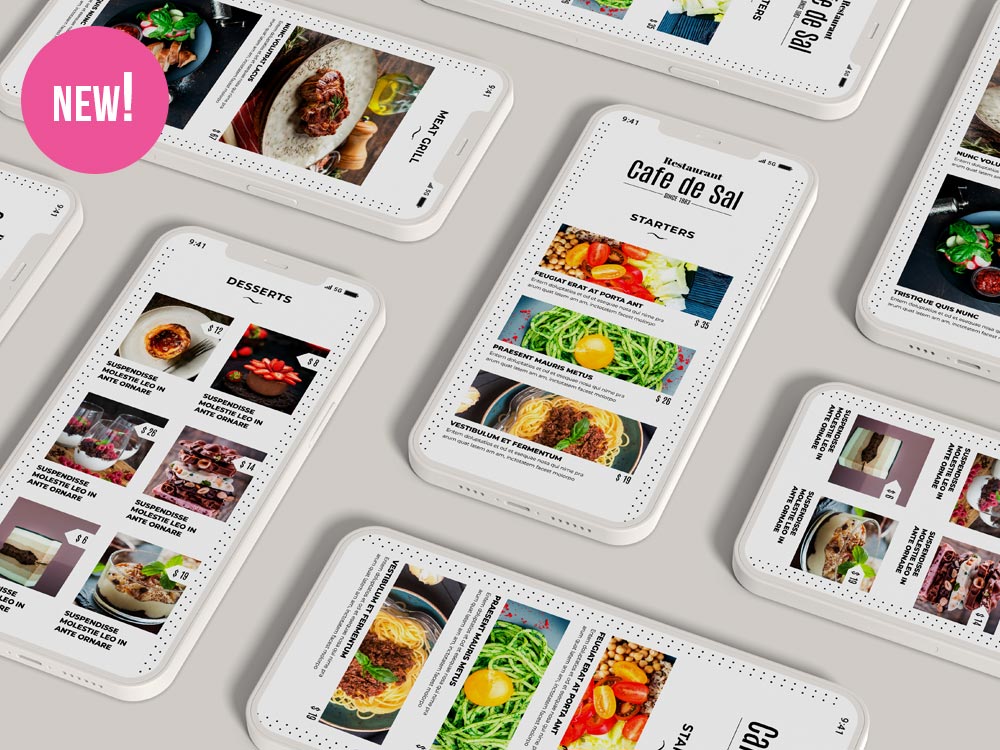 Minimal Food Menu
Are you looking for a creative and visually appealing minimal food menu template for your mobile phone? Look no further than Adobe InDesign! With its user-friendly interface and robust design tools, InDesign can help you create a stunning menu that showcases your restaurant's unique offerings.
Whether you're a small cafe or a fine dining establishment, a well-designed menu can make all the difference in attracting and retaining customers. With InDesign, you can customize your menu to fit your brand's aesthetic and include all the necessary information, from prices to dietary restrictions. Plus, with its mobile responsiveness, you can ensure that your menu looks great on any device. So why settle for a boring, uninspired menu when you can elevate your restaurant's image with the help of InDesign? Let's get started on creating a menu that will leave your customers craving more.
Layout Design in Adobe InDesign
The world of food is constantly evolving, with new restaurants, cafes and eateries popping up all over the place. With so much competition around, it's more important than ever to make sure your menu stands out. That's why we've created a minimal food menu template that's perfect for mobile phones and designed in Adobe InDesign.
This template is the perfect way to showcase your menu in a way that's both visually stunning and easy to read. With its sleek design and user-friendly interface, your customers will be able to browse your menu with ease, no matter where they are. So whether you're a small cafe or a large restaurant, this minimal food menu template is the perfect tool to help you grow your business and keep your customers coming back for more.
The InDesign Template has been designed to ensure its layout is as multifunctional as possible. Quickly and easily customize the editable text areas. You can download this template in the following sizes: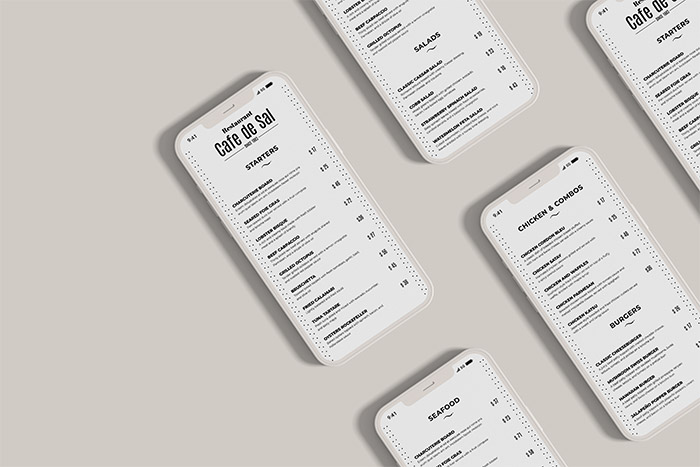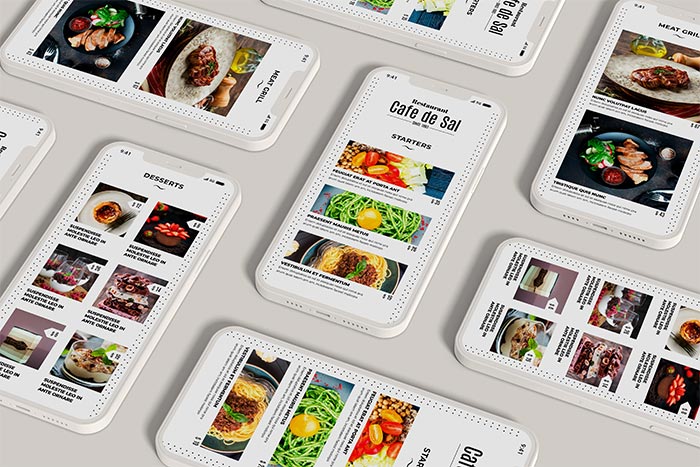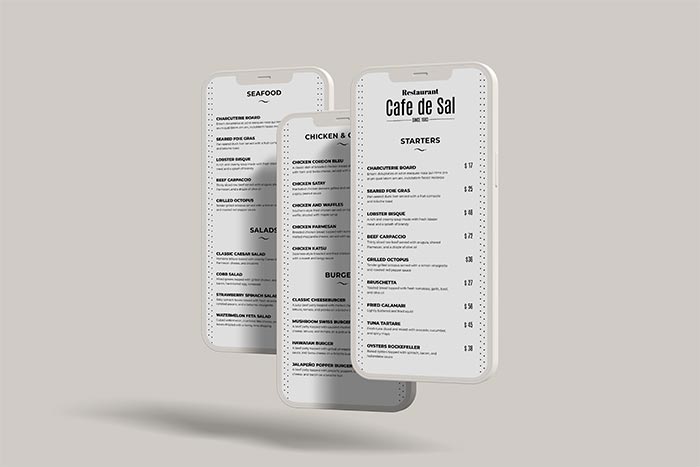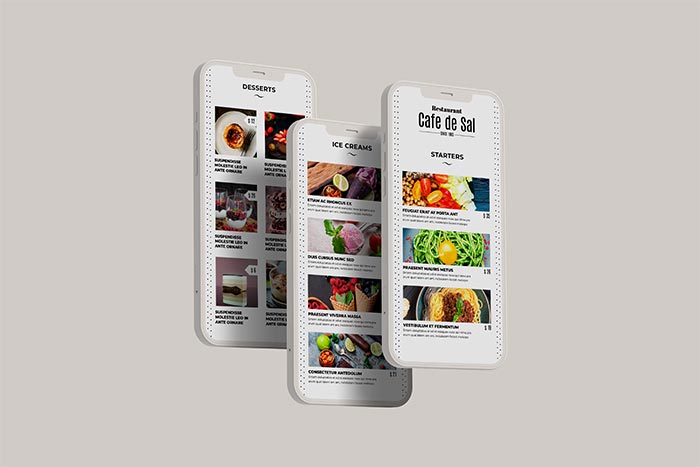 Bonus: Restaurant Table Tent
Table tents are a common sight in many restaurants, but did you know that they can be customized to match your restaurant's branding and aesthetic? With a table tent template, you can create a unique and eye-catching design that reflects your restaurant's personality and sets you apart from the competition. From elegant and sophisticated to fun and playful, there are endless design possibilities to explore.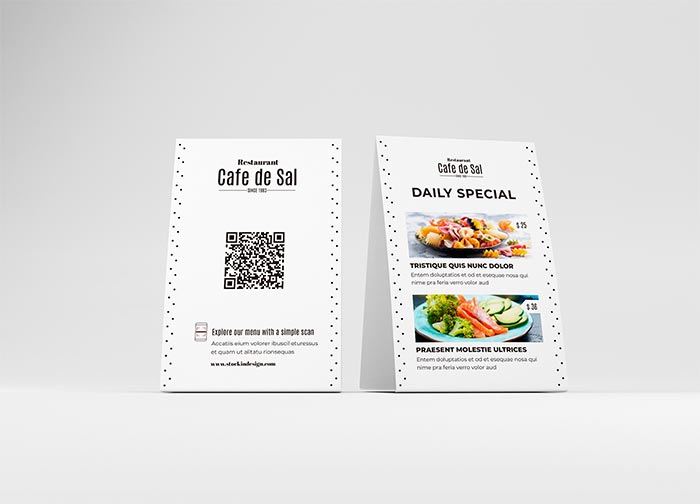 Change the Main Fonts
If you need to change the sources as required by your Brand Manual: you can do it quickly and easily.