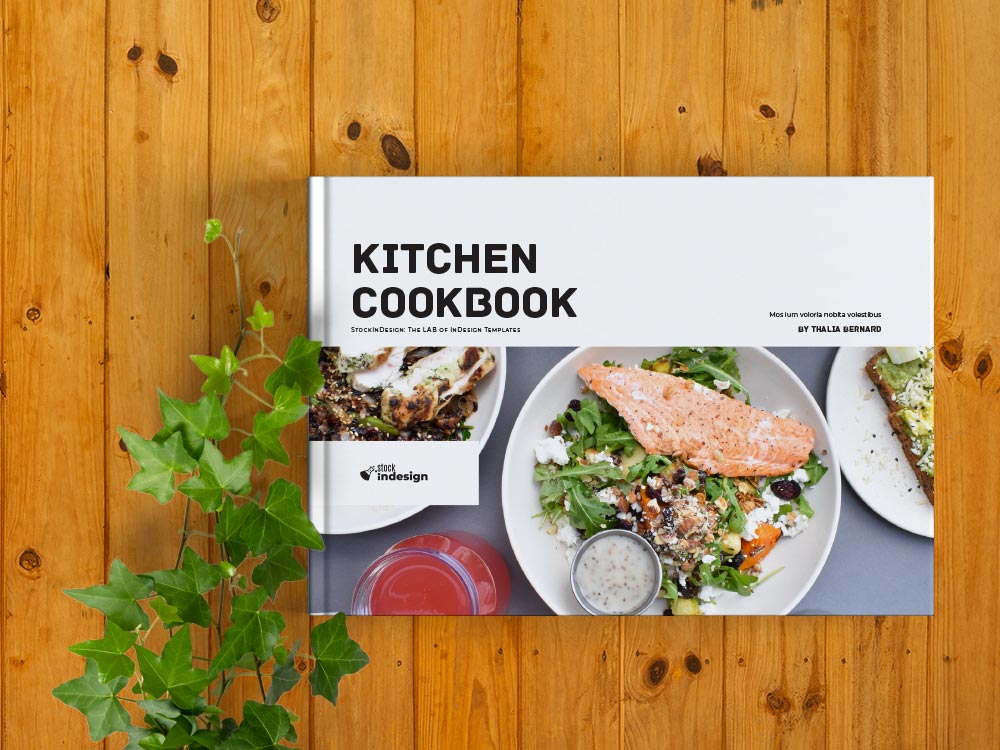 Cookbook / Recipe Book Landscape
I love to cook and design, but I don't always enjoy coming up with recipes. Like many of us, I have binders full of recipes that I've found online, but I still adore a beautiful, resource-full cookbook. So I've put together a Cookbook / Recipe Book Landscape.
Download Cookbook / Recipe Book Landscape and edit in a simple way. This template will help you to design a modern and product for your clients. This template offers to you a modern and easy way to edit your own design. Since the template has been designed in format, you will be able to send it directly to pre-production.
We have worked with the option of baseline grid in this InDesign Template.
This InDesign Template has been designed to ensure its layout is as multifunctional as possible. Quickly and easily customize the editable text areas. You can download this template in the following sizes:
A4 (Landscape) + bleeds
US Letter (Landscape) + bleeds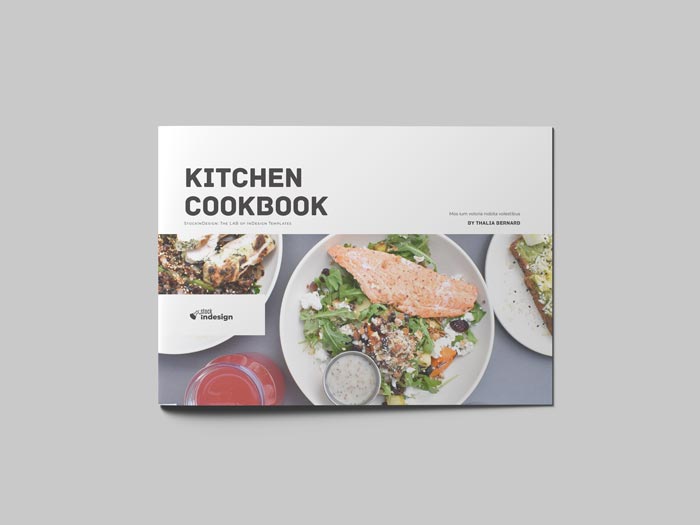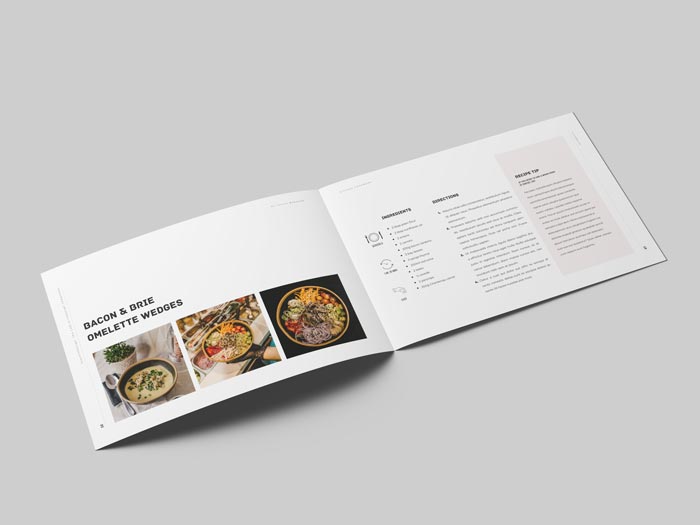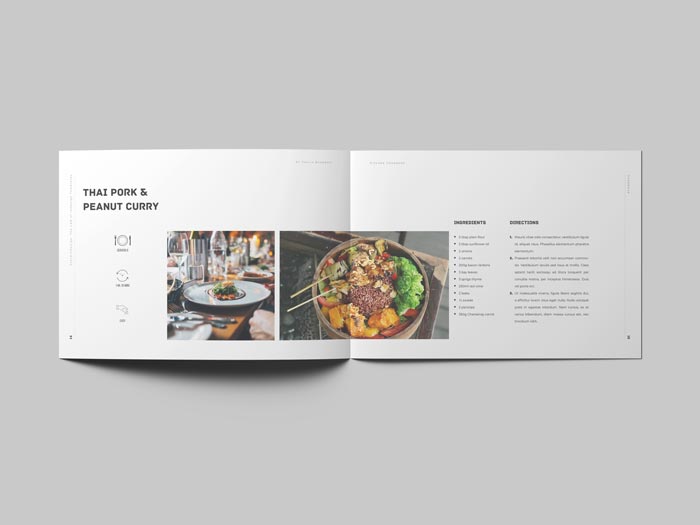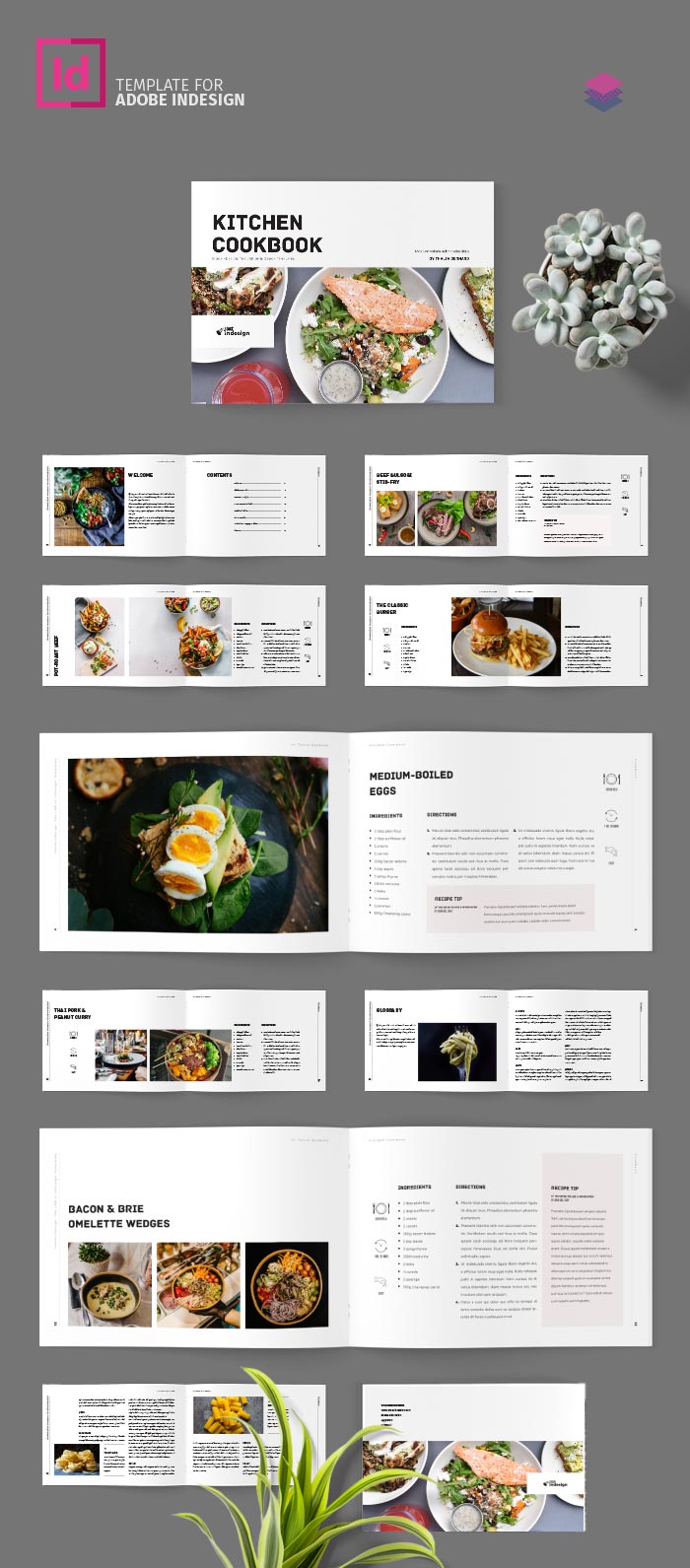 Change the Main Fonts
If you need to change the sources as required by your Brand Manual: you can do it quickly and easily.

Live Preview