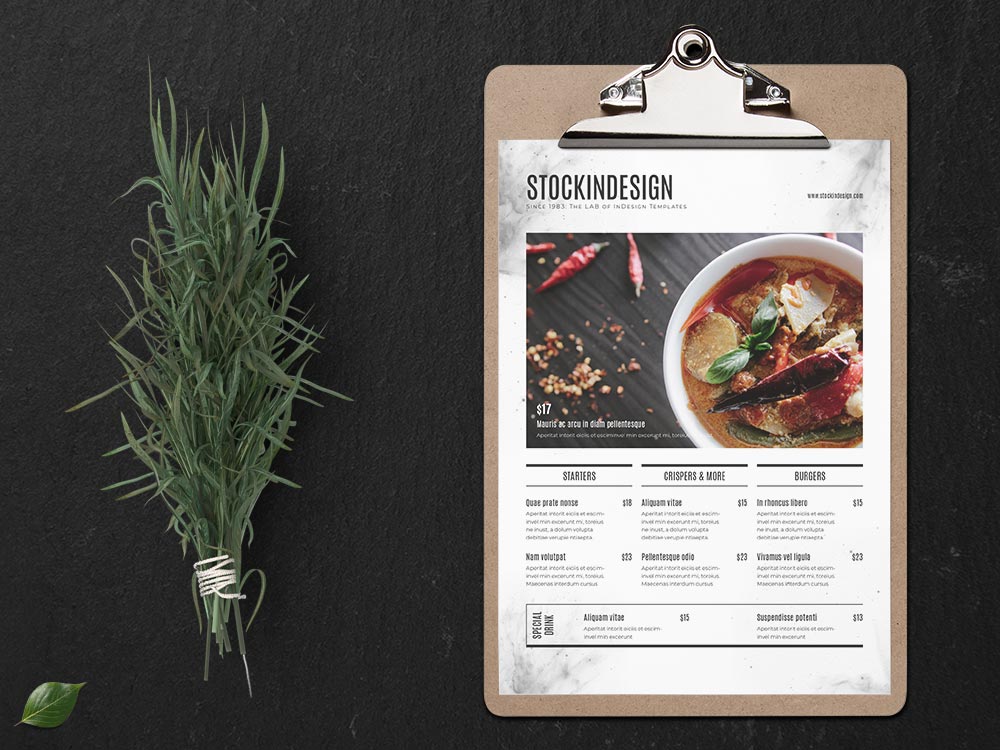 Food Menu
Your menu is more than a simple list of the items your restaurant has to offer. Any business that belongs to the food and drink industry needs to have a well-formatted list of the dishes and drinks that they offer. Carefully thought out restaurant menu design can improve everything from your brand identity to your customer's experience to your profits.
Download Food Menu Template and edit in a simple way. This InDesign Template will help you to design a modern and product for your clients. This Food Menu Template offers to you a modern and easy way to edit your own design. Since the template has been designed in format, you will be able to send it directly to pre-production.
This InDesign Template has been designed to ensure its layout is as multifunctional as possible. Quickly and easily customize the editable text areas. You can download this template in the following sizes and options:
Flyers: A4 210 x 297 mm + US Letter 8.5 x 11 in
Posters: A3 29.7 x 42.0cm + Tabloid US 17 x 11 in
Bundle: Flyers + Posters
Background + Main Color
Our InDesign template has the option to change the Main Color with a couple of clicks. We have designed the template for easy editing of elements and colors.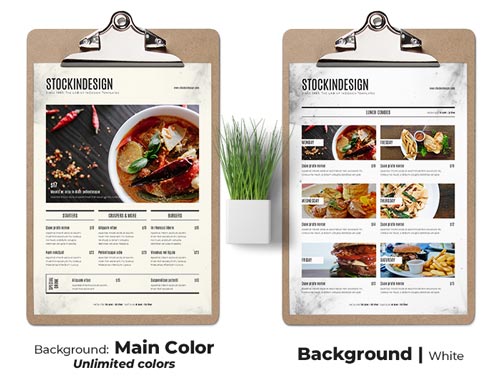 Food Menu: Flyers | A4 + Us Letter

Food Menu: Posters | A3 + Tabloid