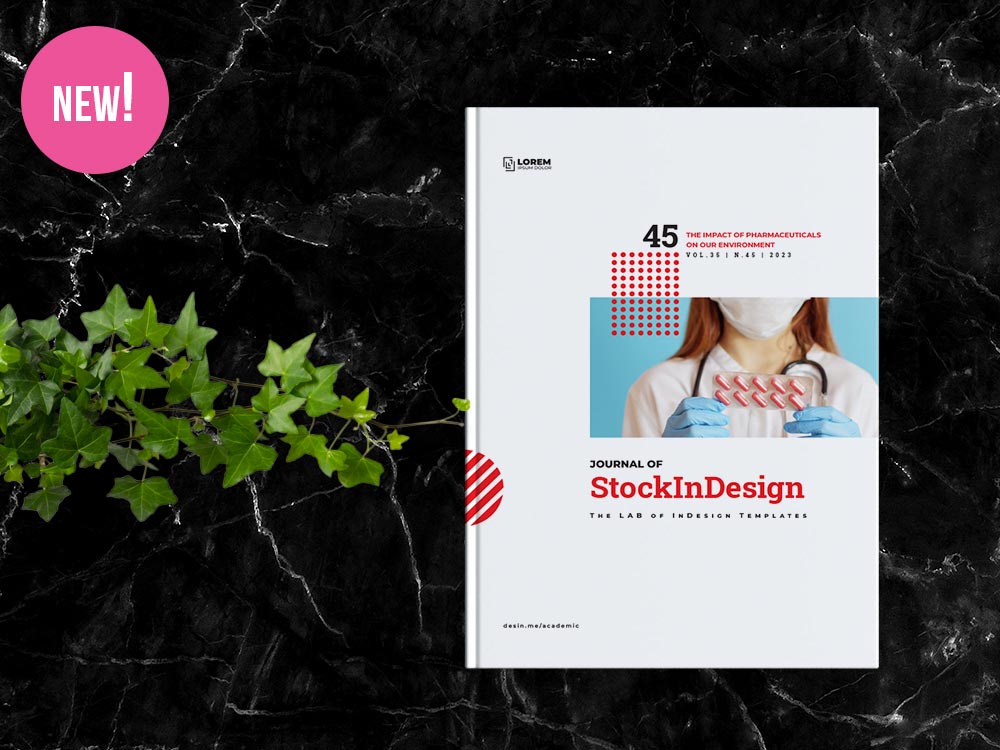 Academic Journal Template for InDesign
As an academic, publishing your research is a crucial step towards advancing your academic career. However, the process of formatting your work to meet the requirements of academic journals can be time-consuming and daunting. Enter the academic journal template for Adobe InDesign.
This journal academic template is designed to make the formatting process a breeze, allowing you to focus on the content of your research. With its user-friendly interface and customizable features, you can easily create a professional-looking document that meets the guidelines of your target journal.
Whether you're a seasoned researcher or a graduate student just starting out, this template is a valuable tool that can save you time and effort. So, if you're looking to streamline your publishing process, consider using an academic journal template for Adobe InDesign.
Are you tired of spending hours formatting your academic journal submissions? Look no further than the academic journal template for Adobe InDesign. This customizable template is designed specifically for academic journals and allows you to focus on your content rather than formatting. With its user-friendly interface, you can easily customize the layout, fonts, and colors to match your journal's branding.
Cover Design for Academic Journal
As an academic, publishing research is an integral part of your career. And when it comes to publishing in academic journals, the cover design is just as important as the content itself.
A well-designed cover can catch the attention of potential readers and convey the essence of your research. But creating a cover design for an academic journal template can be a daunting task, especially if you're not familiar with design software like Adobe Illustrator.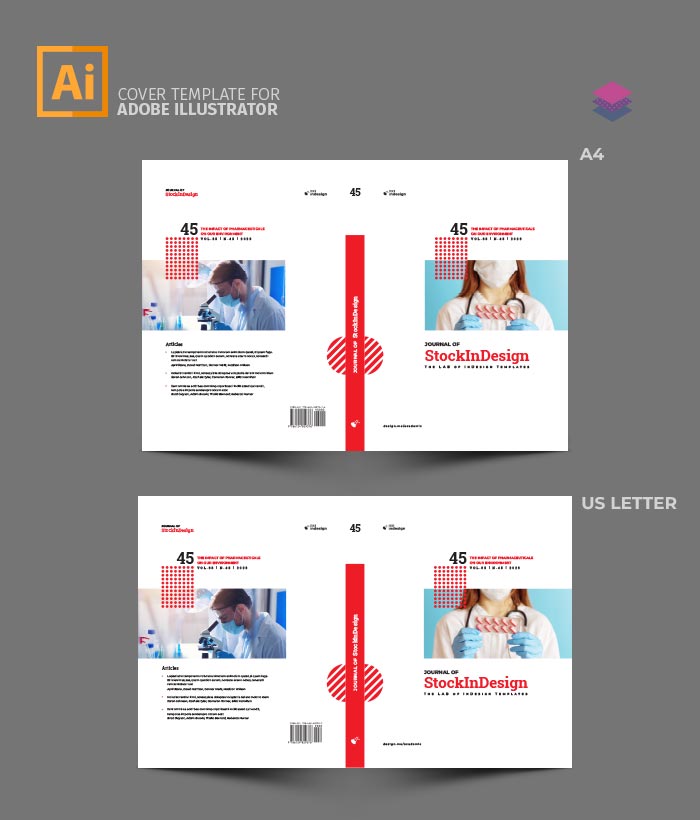 That's where I come in. With my expertise in digital marketing and content creation, I can help you create a professional and eye-catching cover design using Adobe Illustrator. From selecting the right color scheme to incorporating graphics and typography, I'll work with you to ensure that your cover design accurately represents your research and appeals to your target audience. So, let's get started on creating a cover design that will make your research stand out in the academic world.
Layout Design in Adobe InDesign
As an academic, it's no secret that publishing research papers and scholarly articles is a crucial aspect of your career.
However, creating a visually appealing and professional-looking academic journal template can be a daunting task, especially if you're not experienced in layout design or Adobe InDesign. The layout of your publication plays a critical role in engaging your readers and conveying your research effectively.
A poorly designed layout can detract from the clarity and impact of your work, while a well-designed layout can enhance its readability and authority. In this article, we will explore the fundamentals of layout design for academic journal templates in Adobe InDesign, including tips and tricks to create a visually stunning and reader-friendly publication that will impress your peers and elevate your research.
The InDesign Template has been designed to ensure its layout is as multifunctional as possible. Quickly and easily customize the editable text areas. You can download this template in the following sizes:
A4 (210 mm x 297 mm)
US Letter (8.5 x 11 inches))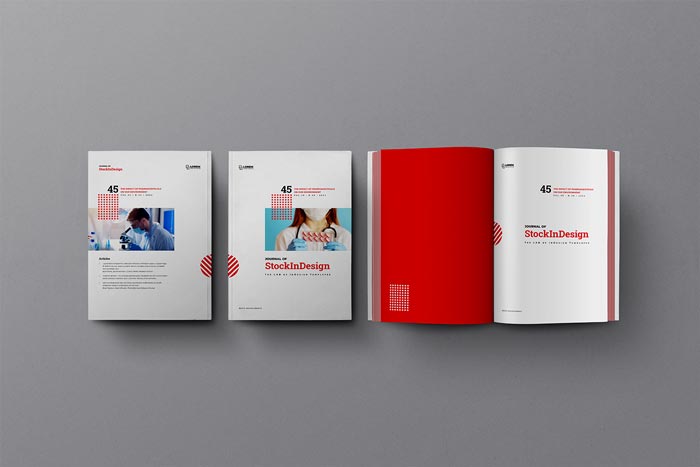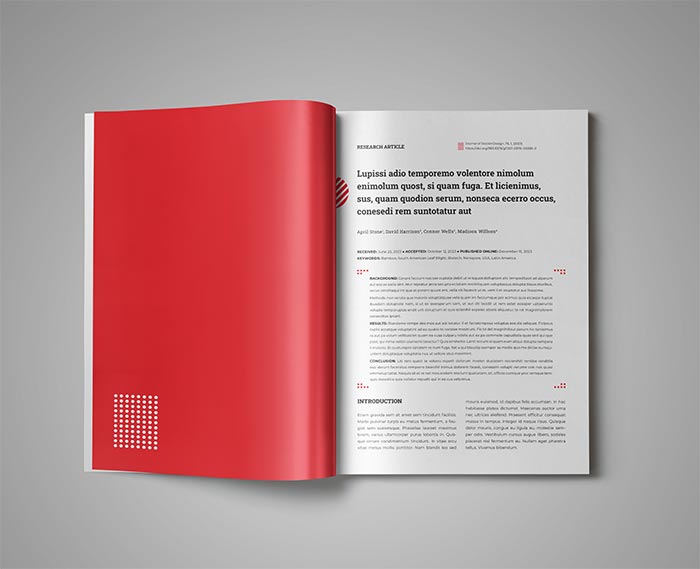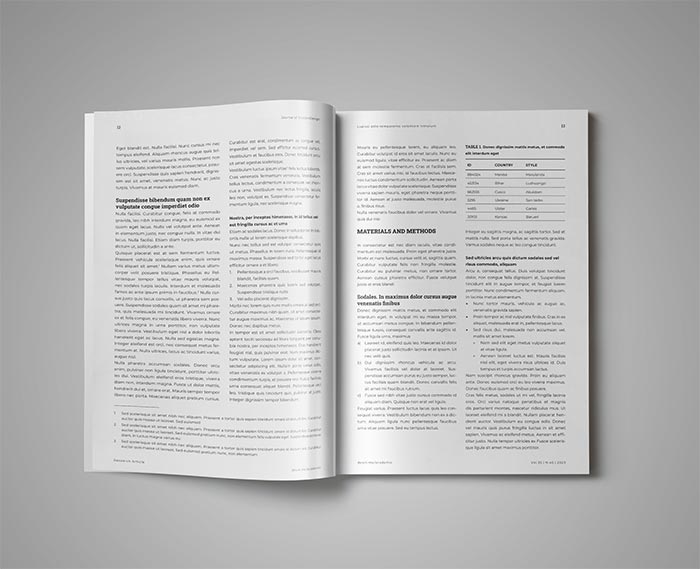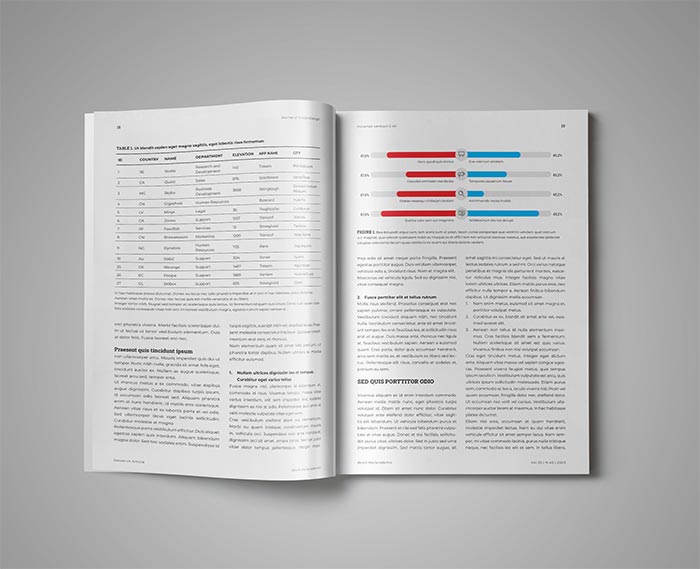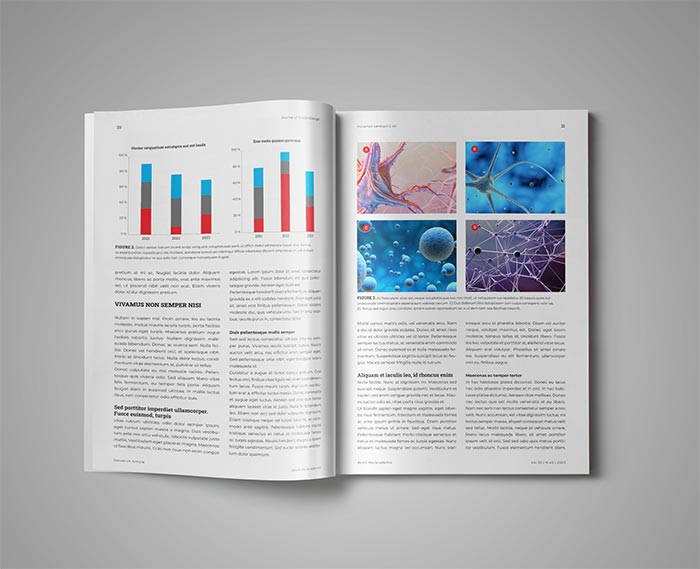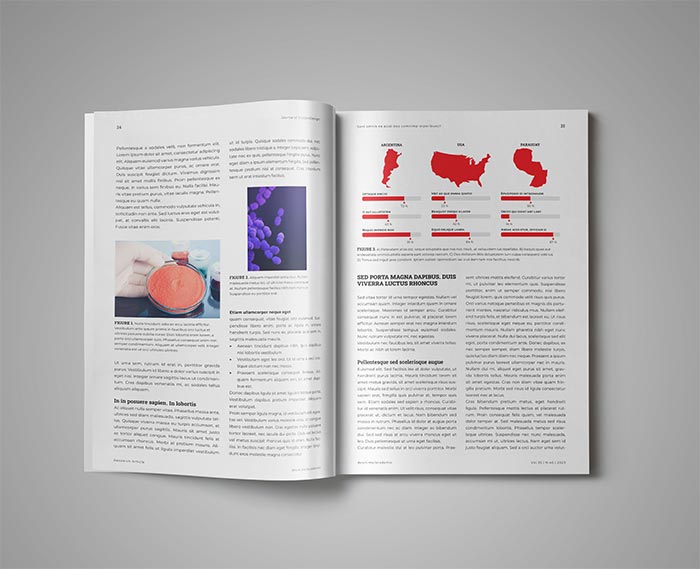 Change the Main Fonts
If you need to change the sources as required by your Brand Manual: you can do it quickly and easily.